See on Scoop.it – shiakillings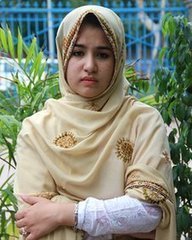 Pakistan's Shias fear sectarian attacks
Pakistan's Shias believe the government is doing too little to stop the attacks
An increase in sectarian violence has killed hundreds of Pakistanis in recent years.
Poet Talib Hussain Talib talks about the attacks against the Hazara community in Balochistan
Many attacks have been concentrated in the Northern Areas and Balochistan province.
Shias and other minority communities say those behind the violence – such as the banned Sunni militant organisation Lashkar-e-Jhangvi – are rarely caught or punished.
BBC Urdu's Nosheen Abbas talked to Shias who have been caught up in the violence and have decided to move to the safety of Islamabad.
NIAZ ALI, 30, development worker who travels between Islamabad and Skardu, in Pakistan's northern areas
I was on a bus when we were stopped in the town of Chilas, and the Shias were singled out and then killed.
Niaz Ali says the danger of attacks has stopped him travelling to Islamabad by bus
I had been on my way from Islamabad to Skardu. I don't know how I survived, given that I'm Shia, but for some reason they were discussing among themselves how they would kill Shias from Gilgit, and not Skardu.
One man tried to run away, but he was shot. Another old man died on the spot after they threw large stones at his face. You wouldn't even beat animals in the same way that these people were beaten. All this happened right in front of all the policemen who were there!
It's not safe to travel by road any more. They send two policemen on every bus now, but I don't think that makes any difference.
You never know whether you'll be alive or dead after travelling on that road to Skardu, but it's the only one. Most of the people who travel are students, because there aren't any good academic institutions in Skardu. My family has forbidden me to travel by road now, so I fly now, but not everyone can afford to do that.
The government of Pakistan does nothing for the people here. They never stop the people who are killing us, so they are either supporting them or don't care.
FARISHAT HAIDERI, 20, an ethnic Hazara student from Quetta, capital of Balochistan province
Life used to be different in Quetta. The situation now is bad. There is a lot of fear.
Farishat Ali says her parents want her to seek safety in a life abroad
We can't even go to the bazaar and the shops near our homes because we are being targeted. We have been warned that all Hazara men will be killed. Even women are now being killed.
We'd love to live in a safe place. We are peace-loving people and we want to be treated like normal human beings. If the current situation continues it will become impossible to live in Quetta. People are now moving to Afghanistan and other foreign countries.
A friend of mine was targeted when they went to the bazaar. Recently, two taxis full of people going to the funeral of a victim of a targeted killing were stopped, and all eight people inside were killed, including one woman.
We never know who these killers are. They're never caught. Until now, no woman has been kidnapped, but that's because no-one dares to move from their own designated areas in the city.
My parents insisted I do my studies here in Islamabad. They want me to find another scholarship so I can move abroad. My parents themselves might move to Afghanistan.
WAJIDULLAH BAIG, 24, recent graduate from Gilgit, in the northern areas
Things have long been bad in Gilgit, ever since the time of [military ruler] Zia ul-Haq in the 1980s.
Wajidullah Baig says many Shias are fleeing Gilgit to Islamabad
But I only moved out with my two brothers because a Shia imam [cleric] called Ziauddin was killed and all academic institutions closed. There was a curfew, and it just became very unsafe to be here.
I also remember how in 2005 some Sunni boys surrounded our school, barged in, singled out the Shias and beat them up. No-one was killed but they were beaten up. I saw it happen right in front of my eyes.
Recently my friends went to Skardu for a trip and luckily missed the Chilas incident, in which 14 Shias were killed.
Both Sunnis and Shias are killing each other, and Shias are reacting to the killing of their people. They are in the minority, though.
Thousands have been killed and it's a tiny place. There are lots of security checks but no culprits are ever caught, and even when they are, they are eventually let free or are not punished.
Some boys were arrested in connection with the clashes back in 2005. They're still in jail, but there's been no investigation.
Before, there weren't many people from Gilgit here in Islamabad, but now they are quite a few. Parents want their children to leave that area.
SAJJAD HUSSAIN CHANGEZI, 25, ethnic Hazara engineer and social activist from Quetta
The killing of Hazaras has been on the increase since 1999.
Sajjad Hussain Changezi says Quetta's Hazaras are determined to stay, despite threats
We Hazaras are mostly Shia and easily identifiable. We have obviously Mongol features, so we are also being targeted on the basis of our ethnicity.
But in 2010 these pamphlets were thrown into our house that clearly stated that Shias are infidels and are liable to be killed. It also said that Shias are impure and that they must be killed everywhere in Pakistan, but especially in Quetta.
This was signed and stamped by the Balochistan unit of Lashkar-e-Jhangvi. It also said that if we don't leave by 2012, they will come into our areas and kill us.
Of course this was a shock for to us. We've never had anything like this before.
But we will continue with our lives. If they want a message from us, it's that we will never quit.
http://www.bbc.co.uk/news/world-asia-17936651