See on Scoop.it – parachinarvoice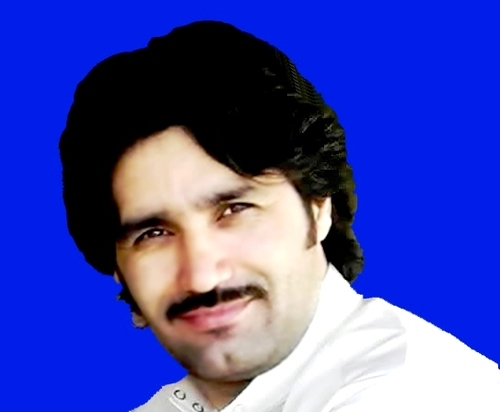 The Sue Motto Action Trend and Silence on forgone killings
By: Shafiq Ahmed
The Sue Motto Actions of Supreme Court of Pakistan are taking too many Sue Motto Actions and trying to serve the justice, but is it helping people to solve their problems? A Million Dollar question and have easiest answer is that absolutely no. Criticized all over the world from giants of the Pakistani lawyers and Bars to the United Nations asking the Supreme Court to set a criteria to take The Sue Motto Actions. Watching executives helplessly stands in front of chief justice, do not hear and punish them more than a dictator. Taking notice of off the record videos is awful while not mentioning Arsalan Iftikhar in any sentence of the SC decision by the bench is clear indications to a bias court against Riaz Malik in All sense. It is clear that too many Sue Motto actions took almost years and with nothing have been achieved yet unappreciative, like "Missing Person" Case , "so called" NRO, Sugar case and Karachi worst situation case where according to a report 740 killed in the five months, So what do the Supreme Court Achieved in these cases besides "get around". The new "FamilyGate" taken by Sue Motto will set all new records of the judiciary and people will be able to say "AmirAlmomeneen" nothing then gain cheap popularity. My anger is conspicuous and expressive but ostensible. It is clear that Parachinar Kurram Agency is under siege since 2007 and thousands has been slaughter, stone to death, Quetta is evident and targeting hundreds of people brutally and all over Pakistan the Muslim "Shia" are under attack and their Teachers, Doctors, Professors and other professionals being killed on daily biases. Where is the Supreme Court of Pakistan and where is their Sue Motto Actions. I also have reservations on so called Human Rights Activists that they are taking popular cases of Rapping Acid throwing and never raise their voice on Parachinar, Quetta and Shia Killings all over the Pakistan in international forums. In the Karachi Target killing case Chief Justice give assurances to the appealers that Shia killing will not happens but now seeing the rogues "TTP","SSP", "LEG" and other prominent terrorists organizations countenance, threatening everybody and then killed people like Governor Salman Taseer and Federal Minister Shahbaz Bhatti on their voices for minorities also their websites it is forgone "Shia Genocide" and obviously countering this impression The Pakistan Army has a very bias reputation and let the community die else. So dressing their wounds I urge the Chief Justice of the Supreme Court of Pakistan to take an another Sue Motto Action immediately and call a halt the impression and give directions to the concern Administrations and law enforcing agencies to make sure the safe passage for half million population in Parachinar, and let the people alive in Quetta, Lahore, Karachi and all over Pakistan. Saving the countrymen it is very important take action against the so called leaders of the banned organization expressing people every day in huge gathering, in a broad daylight carrying Guns and Rockets in their grandiose vehicles and publically giving hatred speeches and encourage people to the Holly War "Jihad" against other sects. Most important is that if want a unite strengthen Pakistan revise the education system and make a reasonable and acceptable law to bring all the religious schools and universities under the law which is teaching sectarian curriculum and evidently are the nurseries of the suicide bombers. Bring FATA to the mainstream, that they are living in the stone age and rescue them and get rid of the crooks and vicious.