See on Scoop.it – parachinarvoice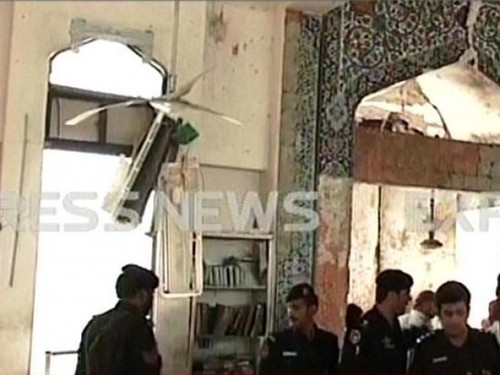 PESHAWAR: A suicide bomber blew himself up in Gulshan Colony, Peshawar, killing 15 and leaving 22 injured, Express News reported on Friday. The Hussaini Madrassa in the area was the target of the blast. The interior of the madrassa was destroyed. There were around 40 people inside the madrassa at the time of the blast. The madrassa has the capacity to hold up to 80 people. People inside the madrassa were preparing for Friday prayers at the time of the blast.
Shafiq Ahmed's insight:
Strongly condemn the brutal attack and condolences to the Martyred families including Agha Sayyed Ali AlHussaini on his son Martyrdom.